CO2 Guns
A. The CO2 Guns
Interested parties please read HOW TO ORDER.
Please click the links to see specifications, descriptions and large pictures.
---
B. How to load the Co2 guns
1. The CP88, Colt and the Beretta all use the Cylinder Magazines for holding pellets, cal. 4.5mm (.177)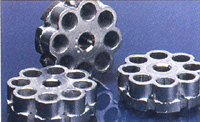 2. 8-shot cylinder magazine to load the CO2 weapon safely and easily.

3. The power cocking system guarantees quick and safe changing of the CO2 capsules.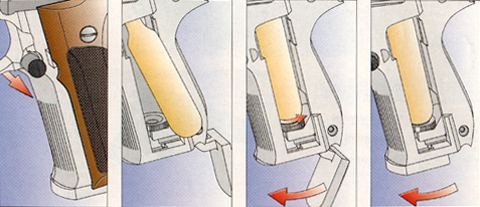 ---
[ Home Page ]