cb-625 Chronoscope
Airgunners
This is the Combro cb-625, a rugged and compact, fully portable chronoscope and specially made for Airguns / Airsoft guns.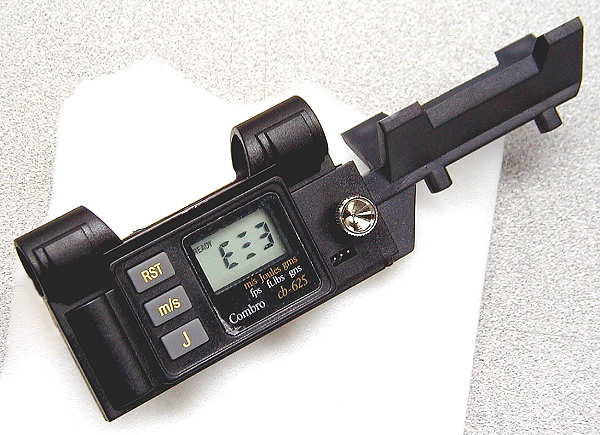 Technical Specification
Maximum velocity : up to 410 M/s in .22 calibre or 6mm BB.
up to 290 M/s in .177 calibre.
Resolution : 0.1 Meter per second, 0.01 Joule
Accuracy : better than 1%
Unit : Metric or Imperial selectable.
Weight : less than 50 grams
By program in the pellet weight the cb-625 can calculate the muzzle energy in Joules (Metric Version), or Foot Pounds (Imperial Version).
One minute autopower off for power saving to extend battery life.
Currently available in Black.
Retail price : USD55.- each, postage by air parcel included.

Check Serial Interface to connect your cb-625 to you PC.
Please visit Combro to get your cb-625 if you are in U.K.
---
Here is the cb-625 Instruction Manual in English on how to use the cb-625 and trouble shooting.
In case you would like to have copy, Click here to download the manual in CorelDraw 6 format.
---
[ Home ]